Áine Kerr is one of the women revolutionizing the media industry: taking back control over the way we consume news is the motto behind her company, Nevalabs. 
A seasoned journalist, Áine Kerr cut her teeth as a political correspondent and news reporter within established news organisations such as The Irish Times, The Irish Independent and the Irish Examiner. Kerr then spent five tears at Storyful as head of content, political editor and then managing editor before leading global journalism partnerships and creating tools and services for journalists at Facebook. Kerr's dedication to improving news literacy for consumers and her previous experiences seem to have led her organically to her newest endeavour. 
4
Indeed, as of 2017, Áine Kerr has become a digital entrepreneur by becoming the COO and co-founder of Neva Labs, an Irish start-up which develops solutions for people who want to be able to process the daily flood of information we receive in a tailored and manageable way. Last summer, the company was one out of the ninety-eight projects (out of 820 applications) selected for funding by Google's Digital News Innovation Fund.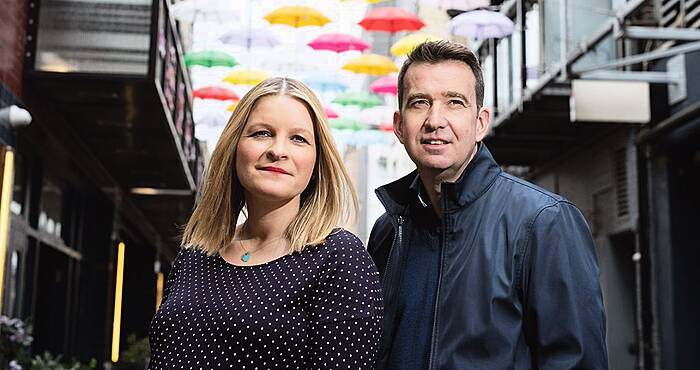 4
Making sense of information, improving social research and audience engagement: which this Dublin City University alumnus is passionate about and regularly advocates for, through Neva Labs, in numerous symposium and panels, but also in her capacity as advisor to the Institute for Future of Media and Journalism (Fujo) or as the co-founder of Online News Association (ONA) Ireland.
4
In today's current socio-political and within the frenzied digital society we live in, notions of trust and truth can be difficult to vouchsafe for: to have people such as Kerr, who fight to safeguard those core values of journalism while listening to and adapting their business model to the modern news consumer is reassuring knowledge.
The Media Award of WOTYA18 is sponsored by Lancôme.