The 18th Irish Tatler Women of the Year Awards honoured the women who's stellar careers, special achievements and tireless campaigning made 2018.  
Judges had an particularly tough time this year - 2018 has been emotional and challenging, with Irish women across the country stepping up, speaking out, supporting, creating and making significant changes across all the categories highlighted. Without further ado, here are the women who made 2018 in Ireland:
Click on each awardee's name to learn more about their 2018 accomplishments.
SPECIAL RECOGNITION
17
Phelan unwillingly found herself at the heart of the Cervical Check Scandal, and despite tragic circumstances, keeps using her voice to save other women's lives. 
Click to read Vicky's story here
BUSINESS - Category sponsored by Green&Blacks.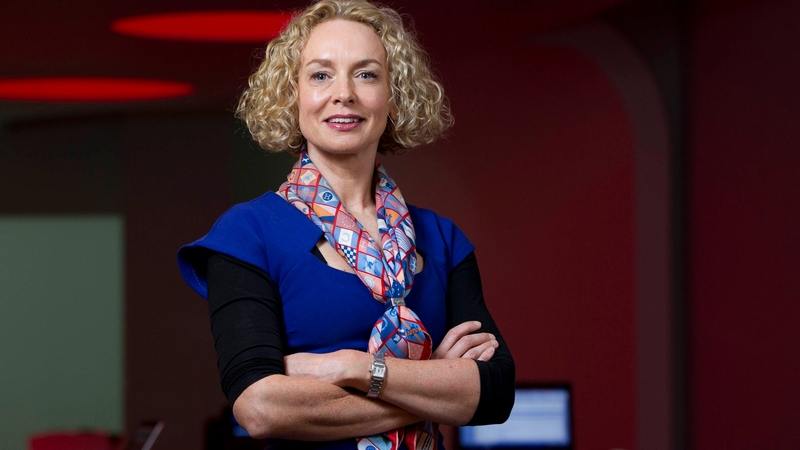 17
Vodafone's CEO, an advocate of women in STEM and an accomplished triathlete, O'Leary is an absolute powerhouse. 
Click to read more about Anne O'Leary
ENTREPRENEUR
17
Spence is the co-founder and CEO of one of Ireland's most successful companies, Softco. She strongly supports women talent in leadership and high-raking positions through her role as mentor for Growth Ireland. 
Read why Susan Spence won a Women of the Year award.
SPORTS
17
The Green Army had us riveted to the screen during last summer's World Cup. Their ground-breaking silver medal for Ireland and the bright path they paved for young women in sports are nothing short of exceptional. 
Click to read about the Irish hockey team's journey
SOCIAL ENTREPRENEUR - Category sponsored by Huawei. 
17
Leigh is the founder and CEO of a charity which looks after children with special needs. Bridging the gap between the private and public sector, sensational kids is made up of a wonderful team of people who make a tremendous difference for families throughout the West of Ireland. 
Read more about Karen Leigh and Sensational Kids
FILM & DRAMA - Category sponsored by Dylan Bradshaw. 
17
McGee has become one of Ireland's most beloved screenwriter with her TV-show Derry Girls. Her own success and the portrayal of women she offers via her characters - witty, funny, daring - are to be celebrated in an industry often called into question for its sexism.
Read all about Lisa McGee's win here
ARTS AND LITERATURE - Category sponsored by Monart. 
17
Cartmell is the new creative director of the Gate's Theatre. Her career and the recent direction she has taken at the helm of the Dublin institution are a reflection of her advocating for women writers, designers and directors in the drama world. 
Read about Selina Cartmell's journey here
ENTERTAINMENT 
17
Zamparelli has captured our hearts as one half of the comic duo "Bridget& Eamon". Her energy is communicative as Breakfast Republic radio host and we love her candid approach to the difficult balance between work life and motherhood. 
This is why Jen Zamparelli won her Women of the Year award
MUSIC 
17
Cunningham is one of the most talented Irish songwriters. She cut her teeth in LA and won multiple awards from a very young age. She is now coming back with her own music inspired by her experience abroad.
Read why this is RuthAnne Cunningham's year.
PUBLIC LIFE - Category sponsored by Tipperary Cristal. 
17
Blackwell is one of the country's most prestigious lawyers, she has spent her career defending people against unfair debt laws and advocating for rape victims. As CEO of Dublin Rape Crisis Centre, she relentlessly fights for the fair treatment of both accused and victims and urges for the teaching of consent in schools. 
Read more about Noeline Blackwell's contribution to Public Life here
HALL OF FAME - Category sponsored by Monart. 
17
A key negotiator during the Good Friday Agreement, McWilliams took the lead of a female political party when women were not often seen doing so. Her research on domestic violence, rape survivors' support and poverty have made of her an advocate of women and their rights throughout the island and above its confines. 
Read about Monica McWilliams' outstanding achievements here
SPECIAL ACHIEVEMENT
17
Victim of sexual abuse at the hands of the Catholic Church as a child, Collins has since come forward and fought for change within the Church, as well as children's safety online. Her commitment to truth-speaking opened up discussions and partake in changing today's church establishment.
Read Marie Collins' story here
MEDIA - Category sponsored by Lancôme.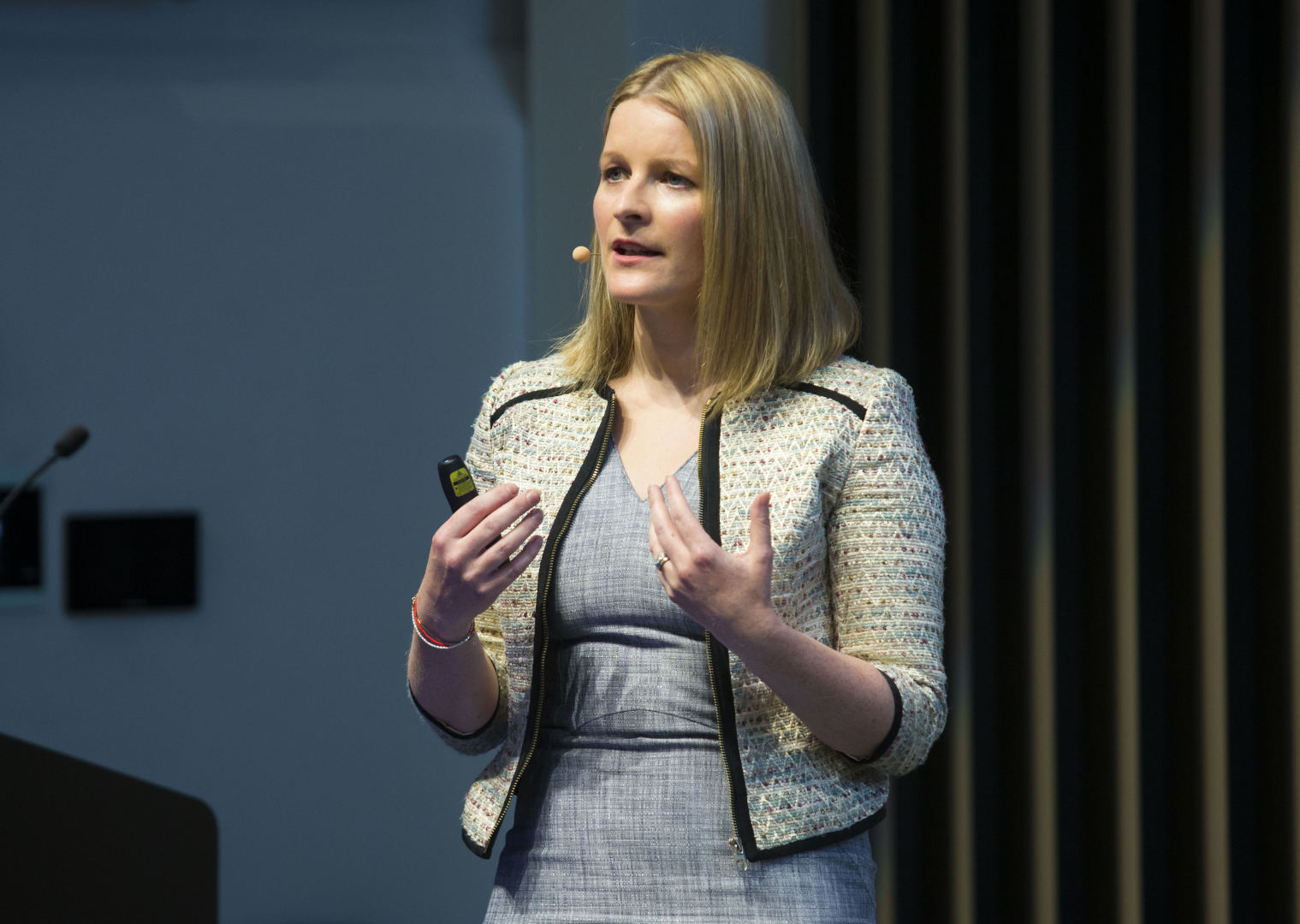 17
Kerr is a seasoned journalist committed to truth and trust in a time where media is often in the eye of the storm. As the co-founder of NevaLabs she aims to help every single one of us to take back control over the way we consume information.
Read more about Aine Kerr's achievements here
FASHION - Category sponsored by Marks&Spencer. 
17
Sweetman's business method and entrepreneurship style is led by her passion for Irish nature and for the lovely memories she creates for her clients. Her beautiful designs create a sparkle of joy in every lucky person opening one of her trademark little pink boxes. 
Read about our Fashion Design Women of the Year here
OVERALL
17
Repeal Campaigners - Tara Flynn, Anna Cosgrave, Ailbhe Smyth, Senator Catherine Noone and Gaye Edwards.
This award goes to every single person who took part in the history-making campaign. Flynn, Cosgrave, Smyth, Noone and Edwards were invited on stage to represent the enormous effort for sharing publicly their stories, taking organizational leads and creating symbols under which a whole campaign could gather. 
Read about our Women of the Year Overall winners here
COVER STAR OF THE YEAR AWARD 
By public vote
Former model and Outlander's lead actress  Balfe talked to Irish Tatler about facing mental health issues during her career in the fashion industry and shared her hopes about the #MeToo movement : "I think there's been a real shift and I think people aren't going to put up with shitty behaviour anymore. And they shouldn't."
17
Read the full interview with our Cover Star of the Year Caitriona Balfe here