An advocate for sustainable fashion brands and independent labels, there is much to admire from the Duchess of Sussex's approach to fashion. In the space of a few motnhs, her perfectly tailored outfits and penchant for white and navy have become emblematic of Meghan's royal style ...Here is how to emulate her queen-worthy fashion game. 
1. New-Zealand leg of the Sussexes' Royal Tour, October 2018.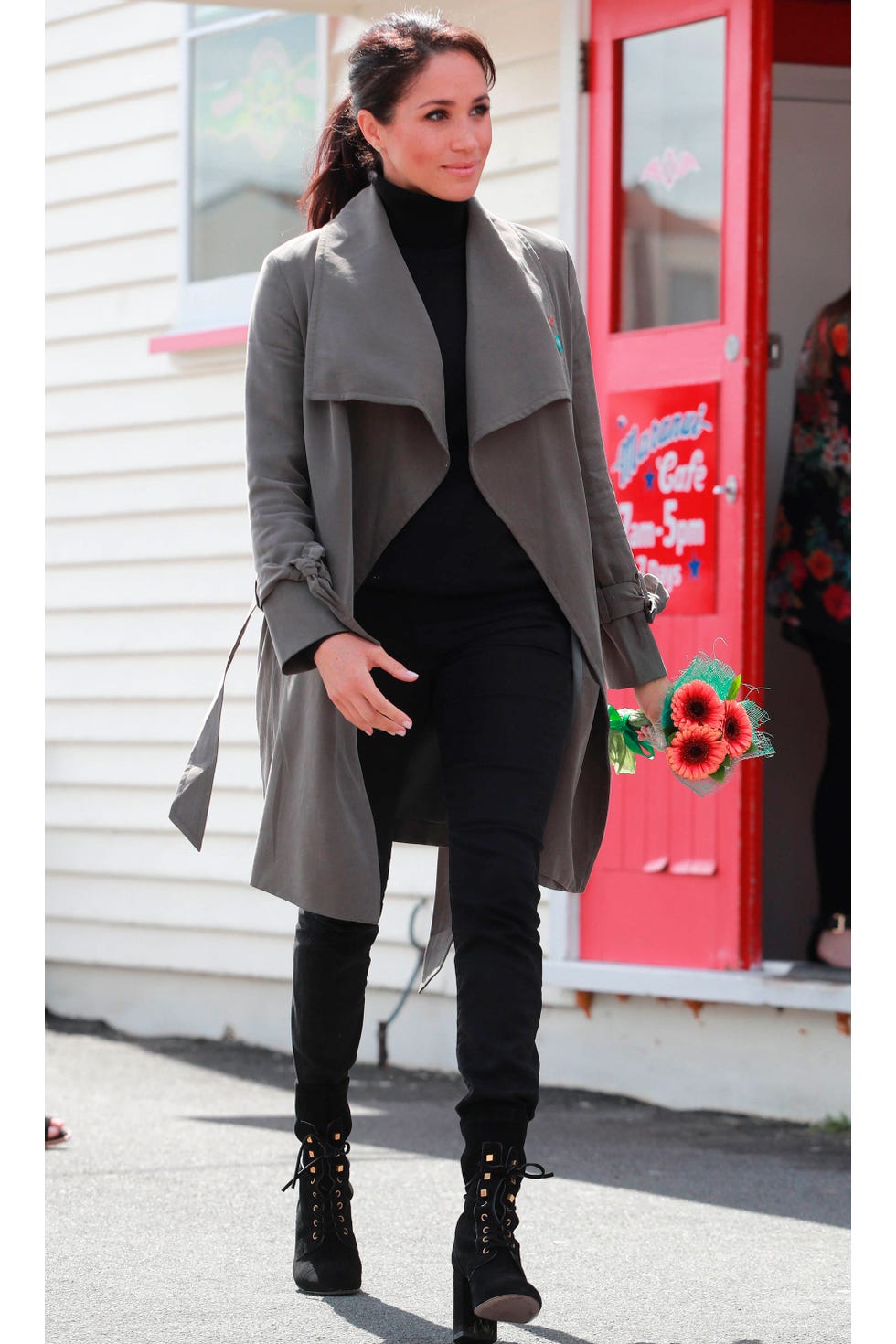 17
17
Lace-up ankle boot, €65, Marks&Spencer
17
Waterfall duster jacket, €41, Misguided 
2. Sussex Visit, October 2018.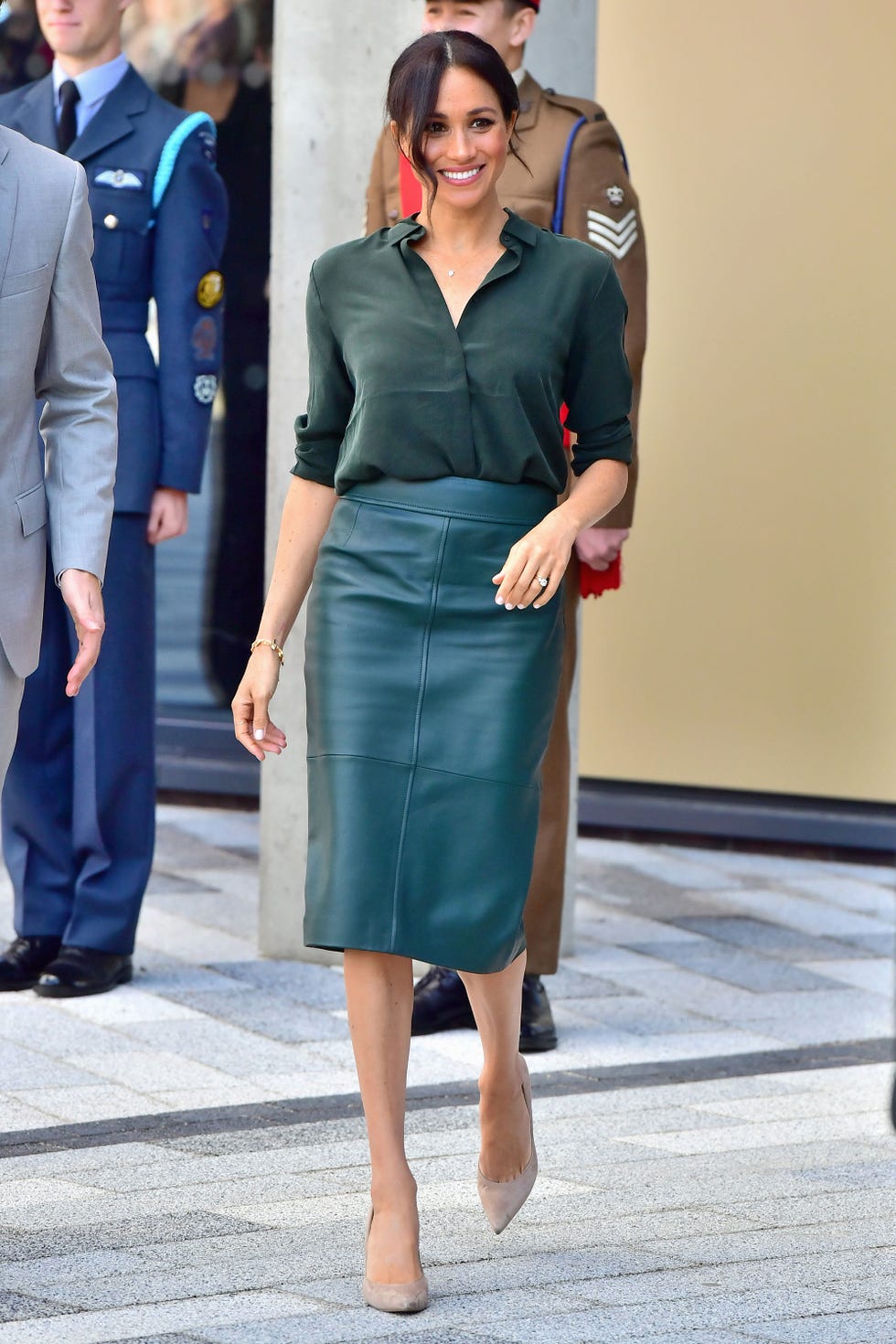 17
17
Leather look midi skirt, €89, Mint Velvet at Brown Thomas 
17
Silk shirt, €79, &OtherStories 
17
Stiletto court shoe, €69, Vertigo Steve Madden at Dune London
3. Visit to Wellington, Australia, October 2018.  
17
17
Double-breasted blazer dress, €32,00, Forever21
17
Navy suede heel, €80,46, DanielFootwear by Daniel 
4. At a reception hosted by the Australian Prime Minister, October 2018. 
17
17
Stripe blazer, €91.25, Lipsy on Asos 
17
Striped cross-body bag, 

Now 

€441, Proenza Shouler 
5. Launch of Together: Our Community Cookbook,September 2018
17
17
17