Jennifer Zamparelli has come a long way since her first appearance on British TV screens with The Apprentice in 2008. Since then, she has become a Irish Household Name for Entertainment, adding a long list of shows – both on screen and on radio – to her pedigree.
Zamparelli polished her comedy writing skills working on and acting in the hugely popular Bridget & Eamon sketch from Republic of Telly (a brilliant vehicle for up and coming talents, including The Rubberbandits, Damo & Ivor and of course, Zamparelli herself).  Her portrayal of one-half of a 1980s couple with Bernard O'Shea have made of choppy-haired and chain-smoking Bridget a most beloved character. The show is now a standalone TV series which Zamparelli writes and produces on top of starring in. The show won Best Comedy at the 2016 IFTA Gala Television Awards and is currently shooting its second series.
READ MORE: All of this year's winners at the Women of the Year Awards
4
Zamparelli's distinctively funny voice and her reputation as an incredibly witty woman have earned the position as morning radio show host of 2FM's Breakfast Republic with O'Shea and Keith Walsh.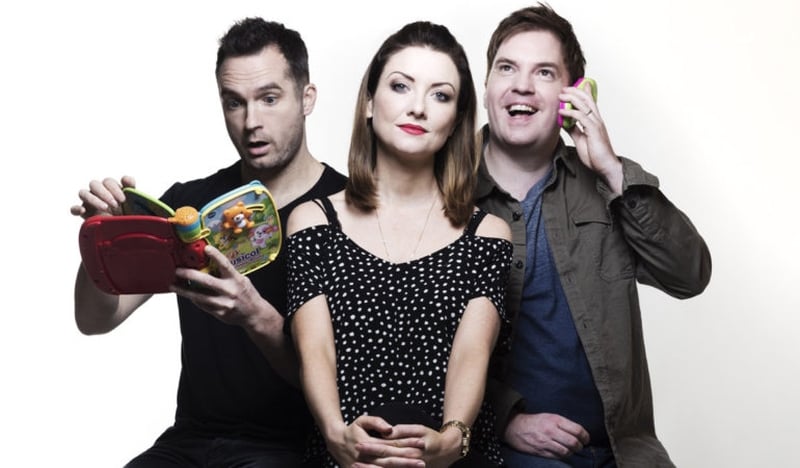 4
If you'd ask her to choose between TV and Radio though, a re-enactment of Sophie's choice could very well take place, as she loves them both as her own children             .
Talking about offspring, ever since the births of her two children, Zamparelli has been an empowering model for women and very genuine and refreshing voice:  vocal about the realities and anxieties facing working mothers and how difficult it is to find a work-life balance, she is in favour of "opening up the conversation…Especially the whole guilt thing and mothers going back to work."
4
Related read: Celeb Mums Are Getting Honest About Motherhood.