If the names Erin, Clare, Orla and Michelle don't ring a bell, you have been missing out on one of the most well written (and successful) contemporary Irish comedies on television. The woman producer and screen-writing behind the success of Derry Girls, Lisa McGee, took the small screen by storm in early 2018 with her hilariously tongue-in-cheeks female protagonists.
The almost all-women cast offers a much welcome focus on femininity, which rarely holds centre stage in The Troubles accounts, while also enabling an empowering portrayal of female characters in an industry where women are not often allowed to be funny. McGee has openly commented on the sexism of her industry, recognizing how difficult it is to be taken seriously as woman in this industry. Yet, her refreshing voice has earned herself a place in the heart of audiences.
Related read: Derry Girls' Lisa McGee Voted One Of The Most Powerful People In Television.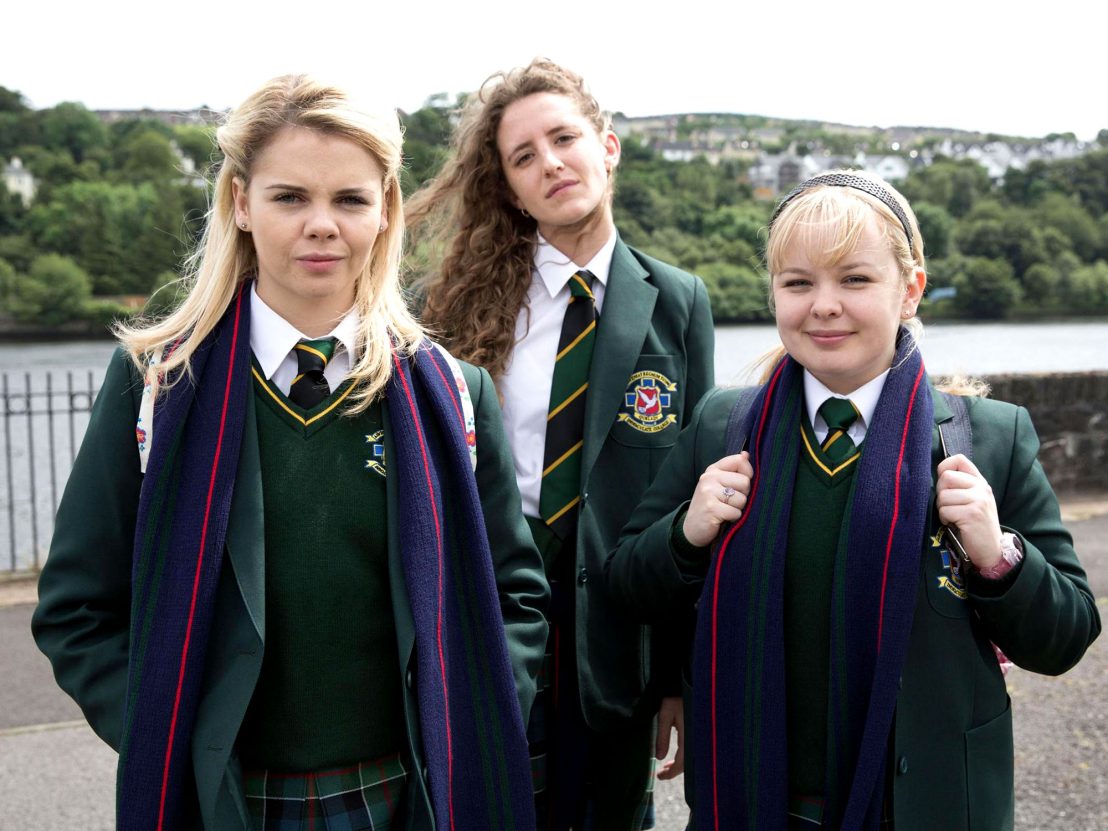 4
Focusing on ordinary people living in extra-ordinary circumstances, the show's success (series two is currently being shot) owes much to its wordsmith's desire to put her native-Derry accent – one that is not often broadcasted - and teenage experience at the forefront.
READ MORE: All of this year's winners at the Women of the Year Awards
But Derry Girls is far from being McGee's first rodeo, she has been credited for her work on TV-shows Being Human, Raw, The White Queen, London Irish, and Indian Summers.
4
A Drama alumnus from Queen's University Belfast, Lisa McGee's love for the stage has earned her many an awards and achievements: she was writer on attachment with the Royal National Theatre in London 2006, took part in the Fairer Sex Season at The Abbey Threatre with Nineteen Ninety Two, her 2008 stageplay Jump has been adapted by Hot Shot Films and Northern Ireland Screen while Girls and Dolls won a Stewart Parker Award and the BlackBurn Prize.
4
Announced projects with New Pictures, BBC NI, Buccaneer Media, Bandit and Studio Lambert have all our attention. Lisa is the Northern voice and wordsmith of a generation and one should truly look out for this Derry girl's next accomplishment. 
The Film & Drama Award of WOTYA18 is sponsored by Dylan Bradshaw.