To capture the attention and imagination of a nation and its media for two whole summer weeks is no small feat. Yet, it is exactly what the 19 members of the "green army" accomplished last summer during the 14th edition of the Women's Hockey World Cup.
Ranked 15th out of the sixteen teams taking part in the tournament, the Irish Hockey Team was considered as an underdog. But after winning their opening pool stage game against the United States, the team's efforts lead them from strength to strength, and from game to game, earning them a place in the finale against defending champions Netherlands. The game resulted in a history-making silver medal for Ireland.
READ MORE: All of this year's winners at the Women of the Year Awards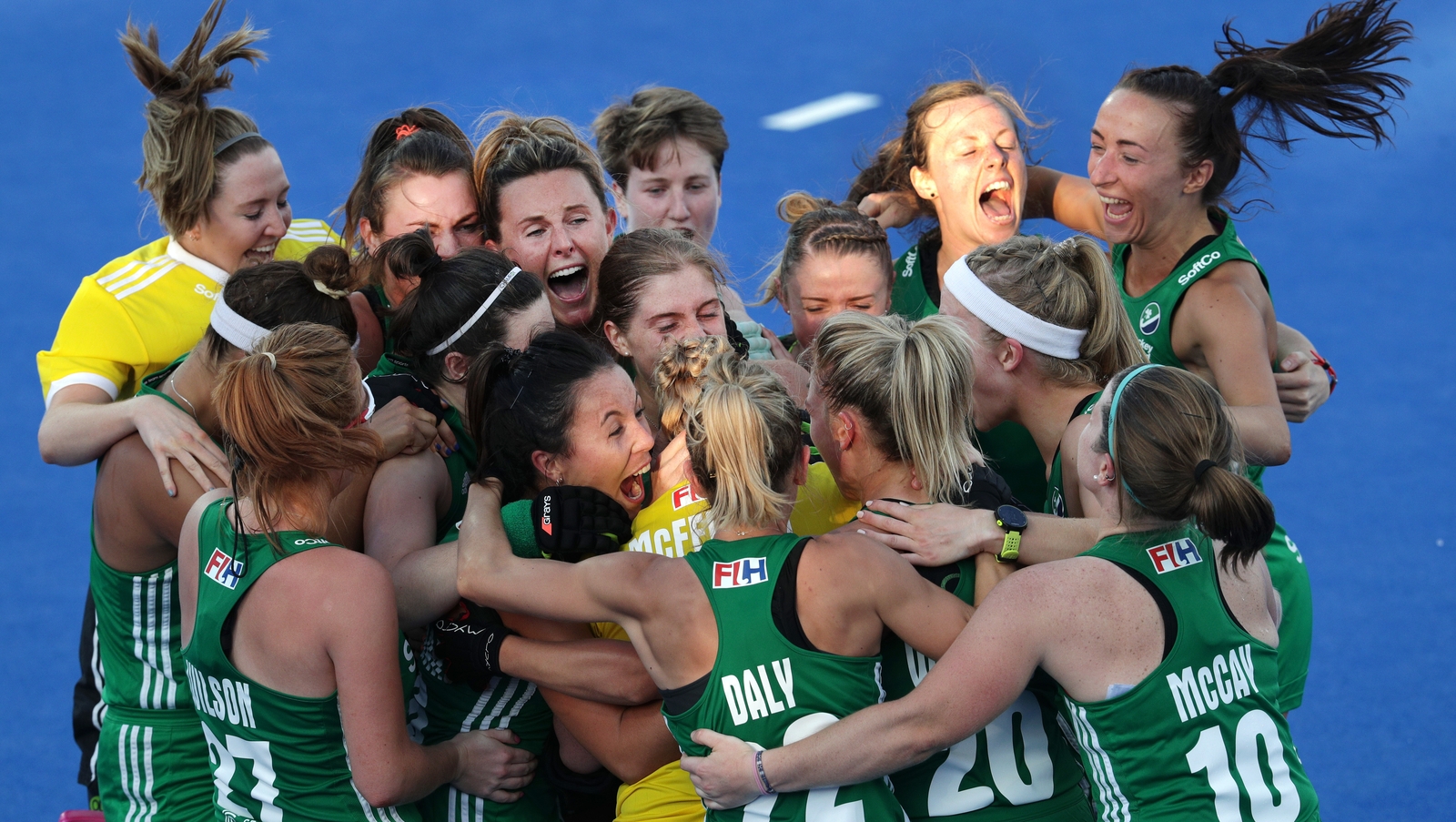 4
An even more impressive accomplishment when one knows that this team of part-timers and amateurs (Anna O'Flanagan, who scored for Ireland in the semi-final against Spain, Nikki Evans and Chloe Watkins all having to put their other full-time jobs on hold to participate in the tournament) proved their skills and pugnacity against full-time professionals.
The waves of crowds awaiting the team upon its return in Dublin were proof enough of the immense popular fervour generated by the young women who proudly bore the green colours. Posters held by young girls stating how much of an inspiration Graham Shaw's team had become for them stand as a good omen for the future of the sport and for next generations.
4
It is also an encouraging sign of times changing in the sports industry, with more recognition coming towards women players' way. The announcement by Irish Sport Minister Shane Ross that the team's wonderful accomplishment at the World Cup would be rewarded with increased funding as part of the €1.5 million allocated to high performance teams for the Olympics and championships preparation makes us look forward to Tokyo 2020's qualifying cycle with anticipation.
4
Related read: Loved the Irish Hockey Story? Here's How to Keep Supporting Irish Women In Sport.