One of the country's most prestigious lawyers, Noeline Blackwell's career has been dedicated to defending the rights of the most destitute and that of rape victims. Amidst sexual assaults and abuse news which took over media coverage this year, Blackwell's voice has been a constant advocating presence for victims.
Blackwell started in a general law practice as solicitor. Unsurprisingly, her interests gravitated towards family, human rights, refugee and immigration law. Concerned with archaic housing, debtor and social welfare laws' reforms, Blackwell has taken on several roles confronting directly those issues which plague contemporary Irish society.
4
From 2005 till 2016, she was the director of the Free Legal Advice Centres (or FLAC) advocating for people in debt, she sat on the Law Society's Human Rights Committee and Family Law and Civil Legal Aid committee. Also a former chairperson of the Irish section of Amnesty International, she is currently a trustee of Front Line, an international charity for human rights defenders at risk and sits on the board of the Immigrant Council of Ireland.
Blackwell is a busy woman, and sadly, her newest position has CEO of the Dublin Rape Crisis Centre does not allow for much rest either.
4
With the Belfast Rape Trials' accused (Paddy Jackson, Stuart Olding, Blane McIlroy and Rory Harrison) all acquitted, Blackwell has been especially vocal about the need of providing solicitors for victims during trials: indeed, when many accused are repre-sented by expert criminal law teams, complainants are still often not entitled to legal representa-tion. In the light of the worrying news which, back in late September 2018. revealed that three Cork university students had been raped since coming back to school, Noeline Blackwell's call to get the notion of consent actively taught in schools and inscribed on the curriculum is one that we can only but rally with.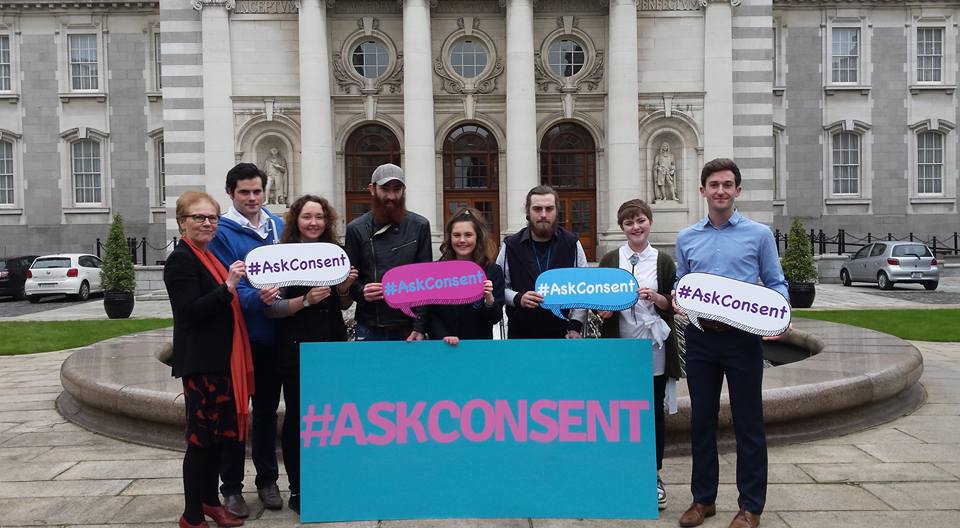 4
The Public Life Award of WOTYA18 is sponsored by Tipperary Crystal.