With the festive season around the corner, outfit-planning is on. This season's party wear plays with the disco era code, puts colours on the center stage and will let you sparkle on the dancefloor.
Here is our guide to rainbow sequin dressing, from head to toe: 
13
Striped top, €49.95, Zara 
13
Sequin cape, €110, Jaded London on Topshop 
13
Halter top, €61, Warehouse 
13
13
Heeled sandal, €35.93, New Look on Asos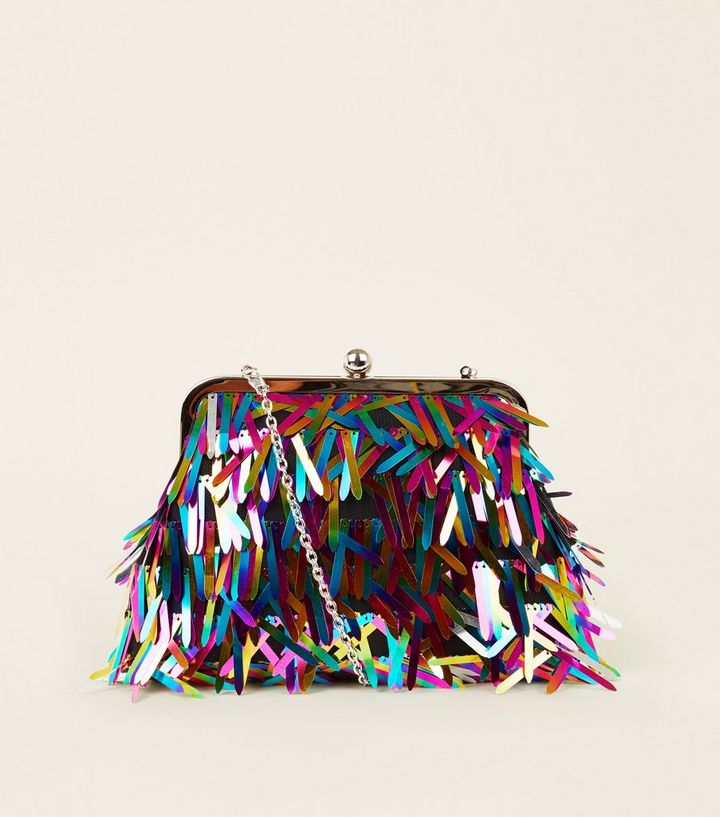 13
Multicoloured sequin clutch, €19.99, New Look
13
Jumpsuit, €96.78, Outrageous Fortune on Asos 
13
Rainbow sequin mini skirt, €51, Oasis 
13
Sequinned headband, €15.95, Zara
13
Wrap dress, €129, Warehouse 
13
13
Kimono, €103.69, Asos design
READ MORE: Halpern Goes High-Street. The Topshop Collab Is As Disco As They Come
READ MORE: What's New Pussycat?