Novels, cookbooks and lit-inspired homewares: we've got your bookish pal's Christmas gift nailed. 
Getting something truly special for the literature afficionados you hold dear can become a tricky guessing game: "Do you think they would read that? I know they read the first one in the trilogy, do you think they already have the sequel? I feel like I've seen this cover somewhere at her place before...Or maybe not?" Our special gift guide is here to help you avoid disappointing presents and sligtly less-than-exciting gift cards. 
1. The Coffee Table Book
A good hardback book: slightly more indulging from a price-point aspect and less likely to be already in the possession of your someone special, this always looks a million bucks under the Christmas tree. Alternative options include cook books, beautifully illustrated children's books and books about...books. 
20
Useless Magic, Florence Welsh, €28, Easons 
20
Annie Leibovitz at Work, Annie Leibovitz, €27.95, Easons
20
Blazing a Trail, Sarah Webb and Lauren O'Neill, €12.74, Easons
20
The Currabinny Cookbook, by James Kavanagh €18.74, Easons
SNEAK PEEK: READ AN EXTRACT FROM CURRABINNY COOKBOOK : Asparagus and Smoked Rainbow Trout with a Herb Sauce Recipe For a Light Lunch
2. The Fashion Piece
Get them a piece of their favourite novel or author to spice up their outfits and carry with them at all times.
20
Virginia Woolf gift set, £28, literaryemporium.co.uk
20
Disney, Mary Poppins' silhouette, €59, Pandora 
20
Pride & Prejudice book scarf, €42.48, Storiarts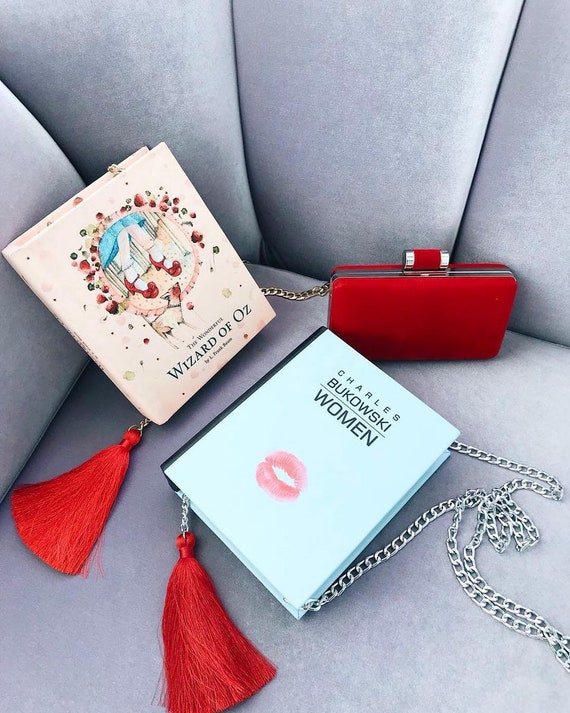 20
Book clutch, from €96,09, Etsy.com 
20
Typewriter socks, $12, Out of Print
3. The Interiors Gift
Quotes and literary-inspired prints, whether on walls or cushions, make for thoughtful gifts and can transform a souless house into a cozy home. Especially when they are paired with a library-scented candle!
20
Slaughterhouse 5 print
, 
€
50, One Strong Arm 
20
James Joyces print, €25, Gary Reddin at Jam Art Factory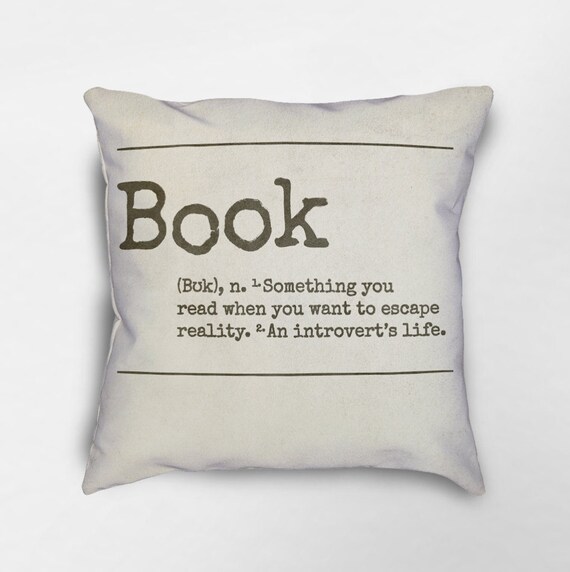 20
Bookish pillow, from €23,79, Etsy.com
20
"Library" scented candle, €30, Byredo at 24 Sèvres. 
4. Stationary.
Luckily enough, book worms tend to appreciate anything paper related. You can't really go wrong with notebooks, diaries or reading-tracker journals. My favourite is this personalized stamp, just to make sure that the books I lend don't go wander for too long...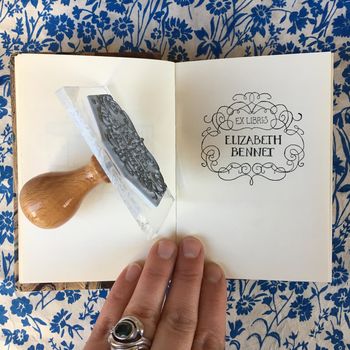 20
Personalized book stamp, €34.17, Bloomfield & Rolfe on notonthehighstreet.com
20
2019 weekly planner book, €18, Badly Made Books
20
Duffy Bookbinders notebook, €10, Duffy Bookbinders on Designist.ie
20
Literary listography
by Lisa Nola, €12,22, Book Depository
5. Stocking Fillers. 
Maximum effect for minimum budget: those bookish stocking fillers are thoughftul attentions that will delight any book enthusiast.
20
Book lover pin, £7.00, literaryemporium.co.uk
20
Penguin Books Mug, £8.99, Penguin.co.uk
READ MORE: The Christmas List: Beauty Favourites Perfect For Gifting 'To Me, From Me'