The 2018 Irish Tatler Women of the Year Awards are just around the corner and our judges' votes are kept safe and sealed. Except for one envelope which remains empty…
That is where YOU come in: after all, it is only fair that our readers should be able to get involved in this wonderful celebration of Irish women and help us to select winners.
 The Cover Star of the Year Award winner is all yours to choose.
We have had incredible women featured on the cover of this year's issues and would love let you decide who should win this award.
Give us your opinion and cast your vote! Not only will you make your voice heard in the Awards but you will also be entered in a prize draw: this is your chance to win two tickets worth €350 to this fabulous and glamorous evening. The Champagne will flow, gowns will glide across the red carpet and you will get the chance to rub shoulders with this year's nominees.
Sound exciting? All you have to do is share this page across any of the social channels above using the hashtag #wotycoverstar and tell us who your favourite cover star of 2018 was. 
Here is a brief walk down memory lane to freshen your memory: 
In January/February, actress and writer Amy Huberman talked to us about women in story-telling industries: "it's and exciting time, But I think it's a time for women to keep pushing, and owning that. Marking our territory as women is important. Not more important than male stories, they are as important."
12
In March, reality TV star turned fashion designer Millie Mackintosh shared the creative process behind her brand. She evoked the preconceptions she had to fight about who was as a person and  how she had "to prove herself to the fashion industry, and more importantly, the public." 
12
Queen of comedy and feminist campaigner Aisling Bea was our cover star in April, she shared her opinion on women's reproductive rights, bodily autonomy and the social pressure they face: "You can use your womb if you want, it's the most beautiful thing to do - if you want - but it's not your only reason to be put on this earth." 
12
May saw model Alannah Beirne on our cover page. She discussed confidence, image issues, "the knocks that made her stronger and stronger" and the fashion industry's new search for women who are "strong, powerful, ambitious and who love themselves." 
12
The June cover featured model, television and radio personality Vogue Williams. She got candid about prejudices and online slander and the tough skin she has grown over the years: "People judge me, people who don't know me. You can't just say whatever you want about people online. It's slander."
12
In July, former model and Outlander's lead actress Caitriona Balfe talked about facing mental health issues during her career in the fashion industry and shared her hopes about the #MeToo movement : "I think there's been a real shift and I think people aren't going to put up with shitty behaviour anymore. And they shouldn't."
12
The August issue cover featured instagram influencer and e-model Joanna Cooper. In her interview she evoked the digital generation's involvement with women's rights on the island: "you could see it massively in the abortion referendum…the way that our age group came out to share their voices, it was incredible" 
12
September saw television presenter and model Laura Whitmore on our cover. She discussed fully embracing who you are: "Does she have any regrets? Probably being uncomfortable: going to an awards show in a tight jacket and not being able to enjoy my meal, or wearing uncomfortable shoes so I couldn't dance."
12
In October, actress Kerry Condon was our cover star. She talked about the ever-growing presence and pressure of social media: "I don't really know how I feel about social media. I feel like my work has stood for itself, and I've always worked so I felt like I didn't need to do that...Nowadays, people are so overexposed." 
12
And last but not least, our latest issue, now out in stores features actress Sarah Greene who opened up about the homelessness crisis after shooting movie Rosie and talked of her admiration for the women and mothers facing those difficult situations: "as women we're not supposed to get angry, especially as a mother of kids. I think mothers are incredible at [..] protecting their children at all costs. Keeping on a brave face and making sure they feel safe and loved and ok…" 
12
The votes are now open...
The Irish Tatler Women of the Year Awards:
When: 20 October 2018
Where: Clayton Hotel, Burlington Road
Time: 7pm
€10 of every ticket sale goes directly to Women's Aid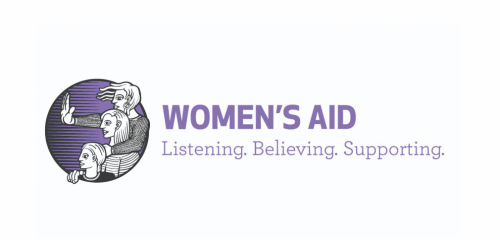 12